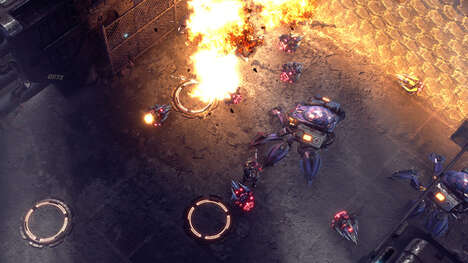 Independent game studio Furyion Games developed and published a new top-down shooter game called 'Death Carnival.'
In a fast-paced futuristic world where mass extinction has led to the downfall of most of humanity, players must battle against monsters and machines in order to access the synthetic nutrient pellets that they have to survive on. Stuck in a type of sadistic game show, they must compete in the Death Carnival while millions of onlookers cheer them on. In addition to gaining access to the synthetic food, winners of the competition will earn celebrity status, unlocking more game features.
Death Carnival can be played in single-player story mode, as a local co-op experience with up to four players, or on online.
Image Credit: Furyion Games